27 Sep

PROVINCE OF OVERIJSSEL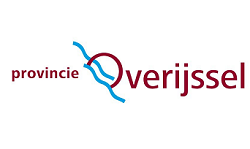 Four days a week, from June 2014 until February 2017, Judith was communications advisor (commissioned by IT-Staffing) for the Programme of New Energy Overijssel (NEO). This included not only strategic advise to the provincial delegate and programme management, but also the execution of communication activities for all programme projects.
These projects varied from making businesses, houses, sports clubs and schools more sustainable, as well as supporting local (energy) initiatives and municipal energy desks. In 2016, Judith coordinated the participative method of developing the new New Energy programme 2017-2023, in collaboration with core partners from governmental organisations, businesses and social organisations.
Some of the tools we used to reach the inhabitants of Overijssel were an interactive web platform, social media, an online and offline magazine (NEOzine), news letters and meetings. We also used the NEO-bus for the NEO-on-Tour; an electric van, full of games and activities to inform everyone in Overijssel, and have them think along about the new programme. The NEO-bus was stationed at various events and markets.