27 May

MUNICIPALITY OF EMMEN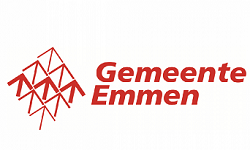 Talaria Communicatie worked four days a week for the Gemeente Emmen, commissioned by USG Capacity. This was a temporary assignment for the duration of seven weeks.
Judith Siebring took care of all types of communication activities, such as writing press releases, preparing speeches for various Municipal executive councillors (wethouders), editing (web) texts, collecting information for the purpose of answering (press) questions and giving communication advice.