27 Apr

MUNICIPALITY OF ASSEN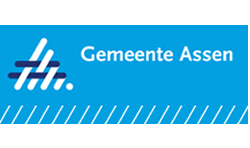 Talaria Communicatie worked three days a week for the Municipality of Assen, commissioned by USG Capacity. This was a temporary assignment for one year.
As communications advisor in the department of (government) communications, Judith Siebring's tasks included collecting, structuring and documenting information, and giving communication advice.
In addition to advising Mayor Heldoorn, she regularly worked for the Municipal executive councillors (wethouders) of the municipality of Assen as well. This included writing their speeches and forewords, and taking care of press contacts.